GSM Remote CCTV Camera and Alarm System with human body sensor, Night light, 315MHZ, Support 4GSM Bands(850/900/1800/1900)
Wholesale:
$142.73
Case
of
20
Units:
$2911.60
$2797.60
(12.700kg, 400x370x350mm)

Accumulate last 30-day orders, enjoy lower price
| | |
| --- | --- |
| ≥ 1 unit | $145.58 |
| ≥ 2 units | $144.16 |
| ≥ 1/4 case | $142.73 |
| ≥ 1/2 case | $141.30 |
| ≥ 1 case | $139.88 |
| ≥ 4 cases | $138.45 |
| ≥ 10 cases | $137.02 |
---
| | |
| --- | --- |
| Sales Manager: Ms. Joyce | |
| | |
| +86-15989492241 | |
| | |
Item #: S-MDC-0401

18799 views
Hot Items
Featured Products
Security
Recently Viewed
Description
* Product Introduction:

1) See your monitoring place anywhere, anytime by your mobile phone.

2) Wire tapping your monitoring place by your mobile.

3) Know the urgent things in first time by your mobile.

4) Wireless installation, free move anywhere.

5) GSM Remote Camera is one of the simple image capture device; make use of GSM network and wireless alarm technology. You can control the camera with your mobile to get the monitoring place image by MMS anywhere, It successfully combine moving detect technology and GSM wireless network transmission technology apply in defense and security area, it break the distance and electrical wire restriction compare with normal defense &security products. Any changes or dangerous in the monitoring place, camera will notify you by calling, SMS, or MMS etc. It also can dial the pre-set emergency number once the sensor active. GSM Remote camera will be the leading security product in the future.

6) GSM Remote Camera has cute appearance, practical functions, and bright design. It can widely apply in family, office, factory, store etc place, especially for garage, stock house etc place where fixed lines are hard to reach. With the Monitor, you can see your home any time, know your child arrive home in first time; know your office is safe during holiday.

* Advanced Functions:

1) Mobile Alarm: Capture images and Send to your mobile phone by MMS.

2) SMS Remote Control: Control the camera by sending SMS commands.

3) Real Time audio: Call the camera and listen in.

4) Motion Detection: Detect any motion within the monitoring area and send alarm.

5) External Connection: Connect wireless sensors (Max. 15), such as door magnet, pir sensor, smoke sensor, gas sensor etc. The camera can report alarm from all sensors connected.

6) Infrared Light: The build-in IR light enables the camera to capture images in dark environment.

Resolution: 300.00 pixel CMOS camera.

7) Watch images directly on your mobile phone: The camera sends MMS images to your mobile phone for you to watch anywhere, anytime.

8) Receive images by email: The camera can send MMS images to any preset email.

9) Multi Alarm: Camera can send alarm both by SMS, MMS, email and by standard phone-call once motion is detected.

10) Monitoring Methods: Choose between manually or scheduled monitoring.

11) Remote Control: Include 2 remote controls for manual operation on/off and panic button.

12) Backup lithium battery: Rechargeable battery ensuring operation in case of external power failure

13) Download user manual: Manual can be downloaded anytime using SMS command.

* Application

1. Use at home:

- Install near doors, windows and other areas you want to protect

- Protect your family and belongings

- Detect fire and gas accidents and send alarm

- Monitor your house when you are away

2. Monitor private outdoor areas, garage, car, terrasse etc.

3. Monitor various locations

- Monitor your

- office,

- factory

- shop

- holiday house

- other important locations

- Monitor BTS for GSM operator

4. Works with standard wireless sensors.

Simple connection of max. 15 wireless sensors, 315 Mhz or 433 Mhz provides all-round protection similar to standard alarm-systems using accessories such as wireless door sensors, pir sensors, smoke sensors and gas sensors. This is a unique functionality offered by the V900.

* Technical Parameter

1) Power adapter input 100V~240V/50Hz output DC 5V

2) Work temperature: -10℃~+45℃

3) Storage temperature: -20℃~+60℃

4) Relative humidity: 10-90%,without condensation

5) Work frequency: EGSM900、GSM1800、GSM850、PCS1900

6) Communication protocols(including data operation) PHASE 2/2+

7) Receive code of Wireless sensor ASK

8) Wireless sensor working frequency 433 MHZ or 315 MHz

9) Effective range of the remote control 50 m

10) Max quantity of sensor 10 units

11) Image format: JPEG

12) Image resolution: QCIF(176×144)、CIF(352×288)、VGA(640×480)

13) Camera VGA: 300K pixel

14) Shooting angel 60 degree(horizontal),60 degree(vertical)

15) Best shooting distance (nighttime): ≤6 meters

16) Lithium ion battery: 800mAh

17) Standby time of the battery(Depending on network): 24 hours
OEM are Welcome! we can print customer's artwork and company logo
We will send the correct Plug Adapter that suitable for the Country in the shipping address:
Europe Plug Adapter (2 Pin Round Pin):
Europe countries, Africa, Middle East
USA Plug Adapter (2 Pin Flat Pin):
United States, South America, Caribbean, Canada, Japan, Korea, Philippines, Thailand and Taiwan
Australia/New Zealand 2 Pin Plug Adapter:
Australia, New Zealand, Argentina
UK Plug Adapter (3 Pin Flat Pin):
England, Ireland, Scotland, Hong Kong, Pakistan, Singapore, Malaysia, Vietnam, Maldives and Qatar
Due to package variations from suppliers, the accessories customers receive may be different from the images displayed.

More Pictures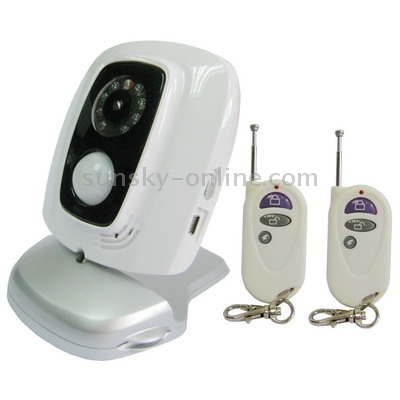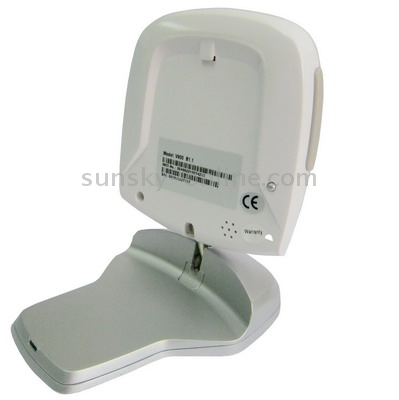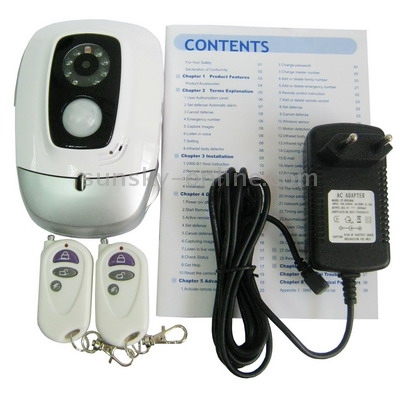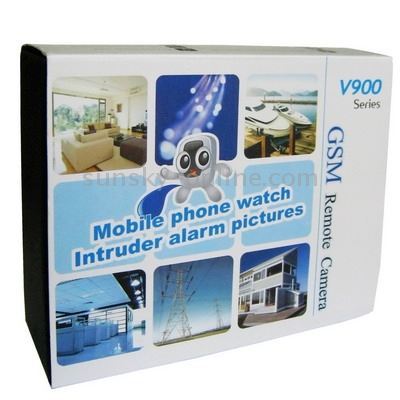 Pack All Images and Download

Reviews
Posted on 08/31/2010 00:29
Vmsutgk
All functions work. Quality of manufacturing - high. Remarks are not present!
---
SUNSKY's Reply: Thank you.



Shipping Methods
To list all the shipping costs from different carriers, select the quantity and your country, and then press [Calc].
| | | | |
| --- | --- | --- | --- |
| | Carrier | Transit Time | Shipping Cost |