5.0 Mega Pixels Digital Camera with 3.0 inch Touch Screen, 270 degree rotation, Support Mini HDMI Port
Wholesale:
$79.05
Case
of
20
Units:
$1660.00
$1549.40
(18.000kg, 520x330x410mm)

Accumulate last 30-day orders, enjoy lower price
| | |
| --- | --- |
| ≥ 1 unit | $83.00 |
| ≥ 2 units | $80.63 |
| ≥ 1/4 case | $79.05 |
| ≥ 1/2 case | $78.26 |
| ≥ 1 case | $77.47 |
| ≥ 4 cases | $75.89 |
| ≥ 10 cases | $74.31 |
---
Sales Manager: Ms. Jojo

+86-15919959091
Item #: S-DC-1046

5036 views
Hot Items
Featured Products
Consumer Electronics
Recently Viewed
Description
1) Image Sensor:1/2.5" CMOS 5.0 Meg pixel Sensor

2) Max output pixel:12.0 mega pixel

3) Storage sensitivity: Auto

4) Color effects: natural/ B&W/Sepia

5) Lens: F=7.36

6) Wide: F3.7-F33.8 f=34mm (38-190mm equivalent to 135 mm)

7) Focus range: 10xdigital zoom

8) Still Image: JPEG(EXIF2.2)DCF; 1.3M, 3M, 5M, 12M (Interpdation);10M, Max 7 photos /sec; 2M Max 30 photos/sec

9) Moving Image: H.264 WQVGA 240fps, 720p 15fps; WQVGA240fps 720p, 30fps 720p60fps,720p60fps, 72015fps, 60fps

10) Zoom: VIDEO2X Optical zoom ,10xDigital zoom ; Take photo; 2x Optical zoom 10XDigital zoom

11) TFT Monitor: 3.0 Toch panel (960x240 pixels) (16:9)

12) LED Light(Video): 05m -1m on/off

13) Strobe(Camera): Auto/on/off

14) White Balance Auto/sunny/ cloud/Tungsten/Fluorescent

15) EV Compensation: -0.2EV -+2.0EV

16) Self –Timer: 10sec, /20sec /off.

17) Interface: USB 2.0(High speed ) NTSC/PAL/HDMI

18) Shutter: shutter speed: 1/10sec -1/2650sec

19) Auto Power off: off/5min

20) Power source: Battery SD –BG1

21) Support SD Card

22) Support Multi-language (Option): English, French, German, Italian, Russian, Arabic,Spanish, Korean

23) Dimensions: 128(W) x62(H)x54(D)mm

24) Weight: Approx 290±( without batteries)
OEM are Welcome! we can print customer's artwork and company logo
We will send the correct Plug Adapter that suitable for the Country in the shipping address:
Europe Plug Adapter (2 Pin Round Pin):
Europe countries, Africa, Middle East
USA Plug Adapter (2 Pin Flat Pin):
United States, South America, Caribbean, Canada, Japan, Korea, Philippines, Thailand and Taiwan
Australia/New Zealand 2 Pin Plug Adapter:
Australia, New Zealand, Argentina
UK Plug Adapter (3 Pin Flat Pin):
England, Ireland, Scotland, Hong Kong, Pakistan, Singapore, Malaysia, Vietnam, Maldives and Qatar
Due to package variations from suppliers, the accessories customers receive may be different from the images displayed.

More Pictures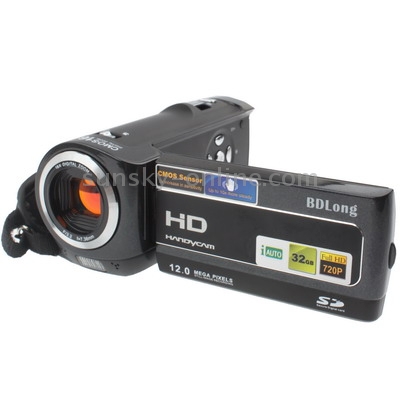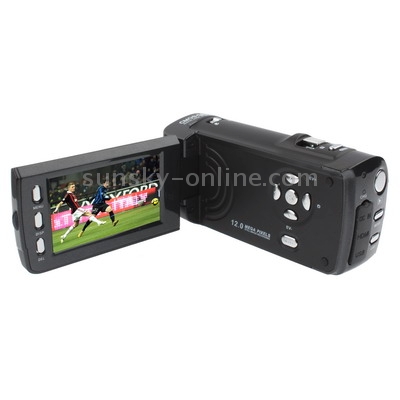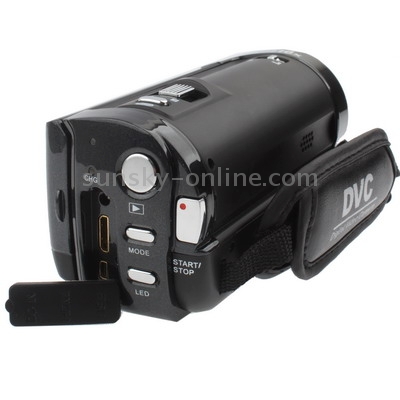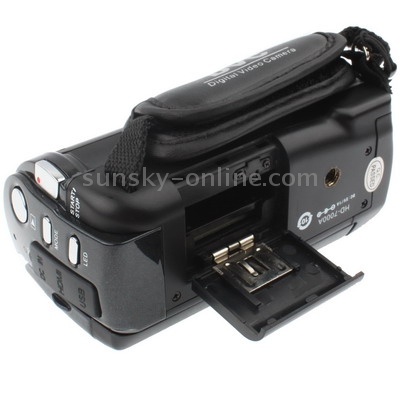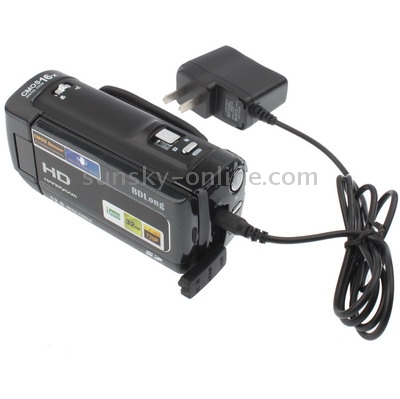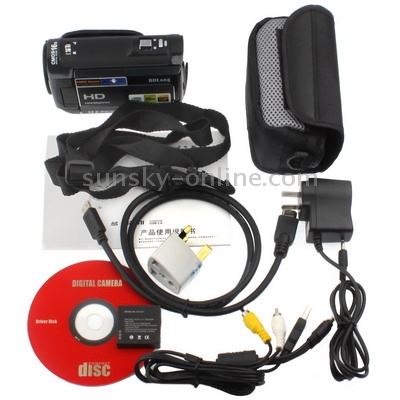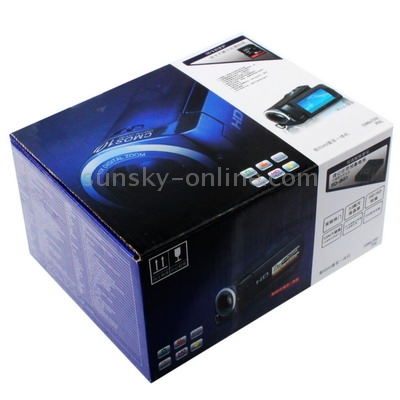 Pack All Images and Download

Reviews
Posted on 12/30/2011 08:13
Viktor18021996 from Russian Federation
What is the built-in memory? and support for cards up to how many GB
---
SUNSKY's Reply: Dear Friend, this digital camera has no built-in memory and it supports 16GB SD card, thank you.
Posted on 10/04/2011 08:13
Taffe from Italy
does it have OPTICAL ZOOM? ( no digital zoom)

like 2x, 8x, 12x ...etc ?

thamks
---
SUNSKY's Reply: Dear friend,Digital Zoom of the digeital camera is 3X digital zoom, thanks.
Posted on 07/23/2011 12:37
FadeToBlack from Russian Federation
Can you specify what video modes it camera can capture? Does it have 720p 60fps?
---
SUNSKY's Reply: Dear Friend, it is H.264 WQVGA 240fps, 720p 15fps; WQVGA240fps 720p, 30fps 720p60fps,720p60fps, 72015fps, 60fps
, thanks.
Posted on 04/17/2011 03:52
Evgeny from Russian Federation
It have Optical Zoom?
how many?
---
SUNSKY's Reply: Dear greenbanan ,Yes its have optical zoom, 1.3M, 3M, 5M, 12M ,thanks.
Posted on 03/15/2011 11:40
Samel2010 from U.S.A.
Can it be with russian language menus?External Memory: SD card
---
SUNSKY's Reply: Yes,it supports russian language and SD card.



Shipping Methods
To list all the shipping costs from different carriers, select the quantity and your country, and then press [Calc].
| | | | |
| --- | --- | --- | --- |
| | Carrier | Transit Time | Shipping Cost |